Meet the professionals who can help you
pursue your goals
---
We help individuals and families pursue their ideal retirements.
Meet The Team
---
The team behind Synergy Financial Strategies is made up of qualified financial professionals who are passionate about helping individuals and families achieve their ideal retirements.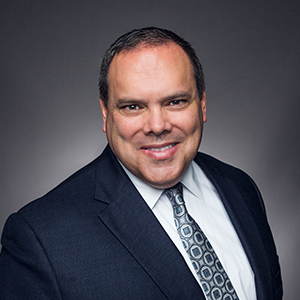 Jorge E. Gonzalez, CFP®, CFF®, CFE®, Founder, CEO
For over three decades and seven years, Jorge Gonzalez has served as a guiding light for individuals seeking to unlock their financial potential and build a prosperous future. With years dedicated to his role as an Investment Adviser Representative, Jorge has cultivated a remarkable legacy of empowering clients through tailored financial planning, instilling both wealth and confidence.
A towering presence within the financial arena, Jorge founded Synergy Financial Strategies in 2011, reaffirming his unwavering commitment to delivering unparalleled financial counsel. His wealth of experience, combined with rigorous professional preparation, empowers him to devise resilient financial blueprints catering to a diverse clientele, including educators, entrepreneurs, professionals, families, and individuals.
Jorge stands as an esteemed CERTIFIED FINANCIAL PLANNER™ professional, holding licenses in life and health insurance. His profound expertise seamlessly extends to his role as an Investment Adviser Representative, a testament to his resolute pursuit of remaining at the vanguard of financial brilliance.
Jorge's professional eminence is accentuated by his affiliation with the esteemed Certified Financial Planner Board of Standards, Inc. (CFP Board). He proudly bears the certification marks of CFP®, CERTIFIED FINANCIAL PLANNER™, CFE®, and CFF® in the U.S., symbolizing his triumphant fulfillment of the exacting certification criteria set forth by the board.
Born in Cuba and migrated to the United States in 1969 at the tender age of five, Jorge's journey has epitomized resilience and evolution. Settling in the heart of South Florida, he has embraced the region as his cherished home. Beyond his financial adeptness, Jorge finds solace in the warm embrace of his loving wife and four children. In moments not consumed by shaping financial destinies, he indulges in his passions for globetrotting, scuba diving, fishing, and even takes to the skies for recreational flying.
Are you poised to commence the voyage toward financial contentment? To gain deeper insights into the expansive array of products and services Jorge offers, seize the chance to partake in an illuminating webinar. Here, he will disseminate invaluable insights concerning paramount financial planning topics. For inquiries, you can arrange a virtual video/call or an in-person meeting to have all your queries addressed. Your prosperous tomorrow awaits – take that consequential stride with Jorge Gonzalez today.